You probably know if you're compatible with Scorpios and Leos...
But you're 100% correct if you've guessed that bad timing is the reason why your strongest connections don't always work out (even though your horoscopes were a good match)!
Now you can use your luckiest times to date and make strong connections with:
♥ Real commitment
♥ Trust
♥ Passion
♥ Devotion
♥ True love
The first step is realizing that:
The happiest couples were getting a big thumbs up from the universe when they met.
This probably isn't a big surprise to you. Because you've noticed that couples often blame their breaks ups on bad timing.
Or if they were lucky, they'll say, 'It was like magic, we met at the perfect time!'
And you probably sensed that your Astrology could tell you when the stars were ready to set you up with The One -- but wondered how it works.
As an Astrologer I wondered the same thing. So twenty years ago I made it my mission to find the times when you would be 100% guaranteed to find the perfect relationship. Instead, I was shocked to learn that:
The same cosmic forces that bring you a strong and happy connection can also trick you into a disastrous relationship!
Do I hear a collective, 'Whaaaaaaat, I don't think so!'
I know, right!?
But it isn't so shocking if you remember the story of Cupid -- the Greek God of Love. We all know that getting hit by Cupid's arrow makes you fall in love with the next person you see -- even if they're not the best person for you.
And that's a big problem, because when that sort of love magic clouds your judgment -- it makes it dead easy for you to fall for partners that will sabotage your relationship success.
That's why your AstroLoveTimer Calendar shows you when you're getting relationship Superpowers!
You'll see:
♥ When you're at your most magnetic and attractive.
♥ When you're most open to making connections.
♥ When it's easy for you to manifest a relationship.
BUT -- you'll still need to make difficult decisions about who you let into your life and who doesn't make the cut.
Or if you're lucky you'll score a happy relationship with the partner of your dreams right off the bat.
And yes your AstroLoveTimer works even if you're Social Distancing and you can't meet in person right away.
So, how have you been doing so far?
Is it easy for you to resist partners who you know aren't worth your time -- even if you feel an overwhelming attraction to them?
Often that's the hardest thing to do -- even if you know deep down it's like driving around an old junker and expecting it to run like a brand new car --
Not gonna happen!
And yet people agonize, complain and worry over relationships that aren't serving them -- sometimes for years.
Years of wasted time that they could've spent with someone that was worth their time.
I know because I've done it too...
For nine long and painful on-and-off-years -- I struggled with a relationship that was always on life support. Yes I knew deep down he wasn't a keeper -- but it wasn't until I stopped letting our 'amazing connection' cloud my judgment that I was able to break up (for real) -- which freed me up to meet my SO. He's the best. And I'm so grateful.
But my lovestory would never have started if I hadn't learned the lessons that helped me climb out of the hole of that going-nowhere relationship.
In The AstroLoveTimer Dating Studio you'll get these lessons and the support you need to use the wisdom hidden in your Astrology to avoid cheaters and heartbreakers and partners that are just plain wrong for you.
And learn to attract strong connections with:
♥ Partners who have your best interests at heart.
♥ ️ Partners who are immune to cheating.
♥ Partners who pull their weight.
♥ Partners that give you the strong connection you deserve.
But getting these sort of results isn't as simple as it might seem...
At least I managed to mess it up, (multiple times!)
Here's how it went down.
How I Messed Up My Search For The One
I know it seems like using your AstroLoveTimer to find love should be straightforward.
That's why when I first discovered the Astrology secrets that predict strong connections I had plenty of theories about how to use my AstroLoveTimer to streamline my search for The One.
Then, one by one those theories landed me on some very awkward dates with men that weren't a good fit for me.
Clearly all my theories were doing was making me date against the flow!
I wasn't meeting my soulmate. And I got my heart broken during what could have been a prime boost from the cosmos. Yep, it was a super confusing time.
Then everything fell into place when I decided to change my strategy.
Once I did I was able to stop accidentally sabotaging myself and my confidence grew.
And soon after that I met my soulmate.
So when will you get out of your own way?
What would it be like to put your precious time and energy into partners that have the potential to really be there for you??
Here's everything you need to know about how The AstroLoveTimer Dating Studio gets your lovestory back on track:
"This lines up perfectly with the way so many of us are being more intentional about our connections these day."
Siol M.
6 Modules To Get Your strong connection
Inside this course you'll get everything you need to make your dating life easier and way more successful.
The AstroLoveTimer is not for you if:
✘ You think using AstroLoveTimer is a guarantee for dating to go 100% your way - in fact if they're not used correctly your best cycles can create relationship mayhem.
✘ You're not prepared to change the dating patterns that aren't working for you. (You want to do things the same old way but expect different results).
✘ You just want to peek at your AstroLoveTimer calendars but have no intention of learning how to use it safely.
You're ready to benefit from mastering your AstroLoveTimer if:
✔ You're ready to date with your lovestory rather than against.
✔ You want to get the happiness you deserve.
✔ You can prioritize relationships that deserve your time and attention.
✔ You want to know when to put yourself out there and when to put yourself first.
✔ You know great compatibility still needs awesome astrology timing to work!
✔ You want relationships with partners truly ready to connect and commit versus those who can't or won't.
Are you afraid to stop dating because you're worried you'll miss meeting The One?
Maybe you've even been going on non-stop dates for months or years -- and (goddess-forbid) never ended up on a second date like some of the daters I've met?
But if you just kept (blindly) upping your dating efforts, then trust me, you're not alone.
One woman I know kept a change of clothes in the trunk of her car always ready to go straight from work to an endless flow of failed happy hour dates.
Not only was she exhausted and discouraged she was also getting more and more broke.
Because, you've probably noticed that dating is expensive!
How much money have you spent on dating over the past year?
If you never pay for yourself on a date then your answer might be zero.
But if you're a big believer in financial relationship equality then you're in good company because over 78% of women believe that going dutch on the first date is the way to go. While 50% of men believe they should pay. [1]
And it all adds up, a study from Giftcards.com[2], found that on average single people spend around $1752 a year on dating! Which is close to the $1,596 Match.com discovered in a similar 2017 study [3].
Throw in an online dating subscription or two - and you can tack on an extra $239 per year for the average dater.
And even if you never spend a cent on food or drinks you probably spend money just to show up (transportation costs) - and stuff like looking your best (beauty products, special date outfits and getting your 'do' done!).
But I'm guessing it's not really about the money.
What matters most to you is the endless weeks, months and years of flying blind - putting yourself out there and hoping, praying and wondering 'when will I find love!?'
That's the real cost -- you're super frustrated and burnt out, maybe you even feel like giving up.
The old way: You're spending $1596 + per year on dates that bring you nothing but wrong turns and heartache.
The AstroLoveTimer way: You take the road to finding a strong connection, avoiding heartache and save your pocketbook along the way.
An investment into getting your AstroLoveTimer may be something you can't afford to pass up.
Ready to say goodbye dating burnout and meet your Soulmate?
Pick your AstroLoveTimer Course below:
Basic Astrology-Free Course
✘ Full 6 Module Course
✔ How to date to your full potential using your AstroLoveTimer
✔ Astrology basics - powering the AstroLoveTimer
✔ 1 day live AstroLoveTimer Initiation Workshop
✔ 2020 personalized AstroLoveTimer Dating Calendar*
✔ 2021 personalized AstroLoveTimer Dating Calendar*
✔ Partner AstroLoveTimer Calculator*
✘ 3-plus hours of video instruction
✘ Downloadable PDF worksheets
✘ Monthly live webinars
✔ Group chat access
✘ 1-on-1 with Amber Blase
GET MY SPOT | $97
Complete Course plus 1-on-1
✔ Full 6 Module Course
✔ How to date to your full potential using your AstroLoveTimer
✔ Astrology basics - powering the AstroLoveTimer
✔ 1 day live AstroLoveTimer Initiation Workshop
✔ 2020 personalized AstroLoveTimer Calendar*
✔ 2021 personalized AstroLoveTimer Calendar*
✔ Partner AstroLoveTimer Calculator*
✔ 3-plus hours of video instruction
✔ Downloadable PDF worksheets
✔ Monthly live webinars
✔ Group chat access
✔ 1-on-1 with Amber Blase, The AstroLoveTimer
GET MY SPOT | $997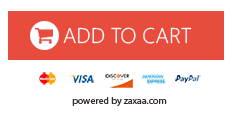 * Your calendars need your DOB/time/location of birth + the Partner AstroLoveTimer Calculator need the date you met.)
Sources: 1 - [https://www.refinery29.com/en-us/2017/04/150144/men-women-dating-spending-habits] 2 - [https://www.giftcards.com/average-cost-of-a-significant-other] 3 - [http://www.singlesinamerica.com/2017/] A heartfelt thank you to the creators for the use of the images above. All images were altered as allowed by the copyright holders: Sunset love - 13 May 2007 - sunset love - Author: Rodrigo Moraes, from São Paulo, brazil - CC 2.0 Generic / Kiss_by_the_lake - 22 September 2016 - Own work - Author: Clearviewofthesky - CC 4.0 International / The_Kiss_(Unsplash) - 9 March 2017 - https://unsplash.com/photos/A9kYGeJkMZE - frank mckenna frankiefoto - CC0 1.0 / Modern Wedding Photography - 4 February 2016 - Own work - Author: Darek Novak - cc 4.0 International / Couple intimately posed in matching African print outfits. Each to compliment each other. - 7 January 2014 - Own work, by Author, Zediajaab - cc 2.0 / This photo was taken by me on a wedding I was shooting.' I'm Emilio Azevedo wedding photographer and this photo was taken by me. April 2008 - https://www.flickr.com/photos/35845617@N06/3312790673 / Author: Emilio Azevedo - cc 2.0 / Marcelo Matarazzo, Unsplash - 12 May 2017 - https://unsplash.com/photos/WKxWQg7tZoU - Author: Marcelo Matarazzo - CC0 1.0 / Wedding_Mohammad_And_Frouzan - 12 June 2016 - Own work - Author: M.amirhajloo - cc 4.0 / Young Assamese couple in traditional attire - 13 April 2019 - Own work - Author: Diganta Talukdar - cc 4.0 International / Couple at a wedding ceremony in Indonesia - 7 April 2018 - Own work - Author: Maxinick11 - cc 4.0 International / Kiss of love - 14 June 2007 - Flickr - Author: Shayan Sanyal - CC 2.0 Generic / Woman in red sweater with hand in air - 24 September 2016 - https://pixabay.com/en/girl-woman-smile-beauty-1722402/ - Author: bearinthenorth - CC0 1.0 Universal Public Domain Dedication / Noctilucent clouds in Laboe, Germany - 21 June 2019 - Own work - Author: Matthias Süßen - Attribution-Share Alike 4.0 International / Xavier Samuel (6707631799) - 16 January 2012 - Xavier Samuel - Author: Eva Rinaldi - Creative Commons Attribution-Share Alike 2.0 Generic